Armature Assembly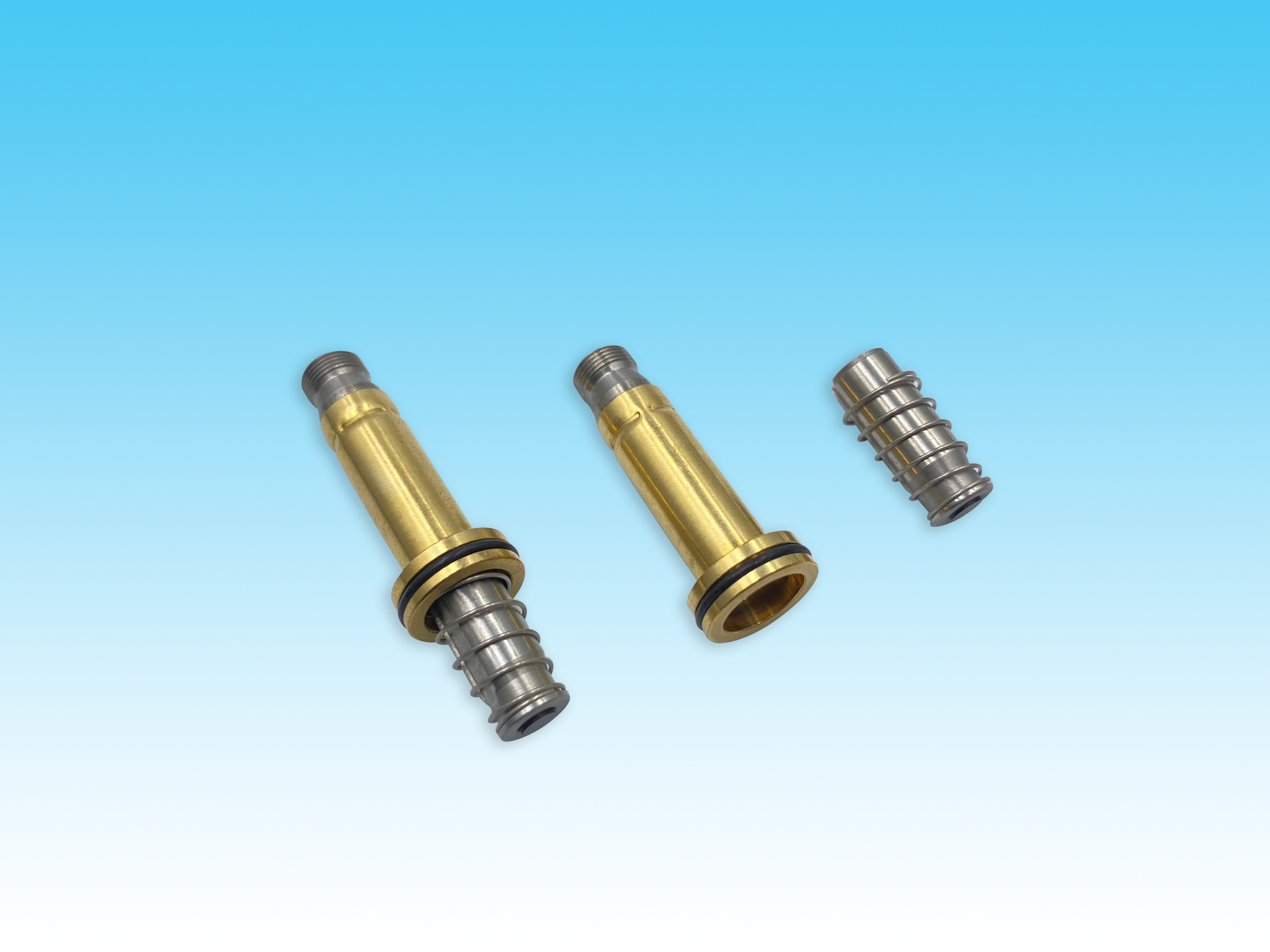 Pneumatic Solenoid Valves
Product ID: ACP950620
The pneumatic solenoid valves are made from armature assembly, which provides ranges of applications for the relative kinds of air valve. They are mostly used to control elements in fluidics because they offer fast and safe switching. Besides, the high reliability, long lasting service life as well as good medium compatibility of the material used also provide the advantages for the users. Moreover, the pneumatic solenoid valves we offer are in compact design and low control power. That's why this ACP950620 parts are under 0-10 bar pressure for your machine.

In addition, the products normally use metal seals or rubber seals. We are here to provide you NBR seals for the plunger. The pneumatic solenoid valves also have electrical interfaces to allow for easy control, and this stainless steel valve offers both AC/DC voltage power for different purposes. While using the products, there are might some physically caused noise of alternating current solenoid operated valves, but we have tried our best to lower the distrubing problems in our best.

If you are interested in our pneumatic solenoid valves and related products, please do not hesitate and contact us today for more information. We are ready to serve you the best and provide best solutions for your piping system. Send us your inquiry and enjoy the great experiences of stable and reliable machinery parts with us!
Specifications:
Model: ACP950620.
Material: Stainless steel.
Voltage: AC / DC.
Pressure: 0-10 bar.
Seal: NBR.
Features:
Small size type of pneumatic solenoid valves
The physically caused noise of alternating current solenoid operated valves can be disturbing, especially, if they are mounted onto a resonate place in smooth rooms.
Plunger and core are made by a magnetic stainless steel specially designed for solenoid applications, the guide tube is made with brass, the plunger is normally equipped with NBR rubber seals.
Order Information:
Minimum Order: Negotiable
Branded Product